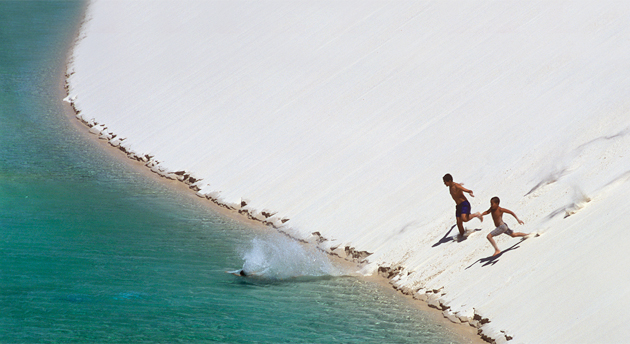 please make the registration before read the links below.
if not, you won't go through all the content.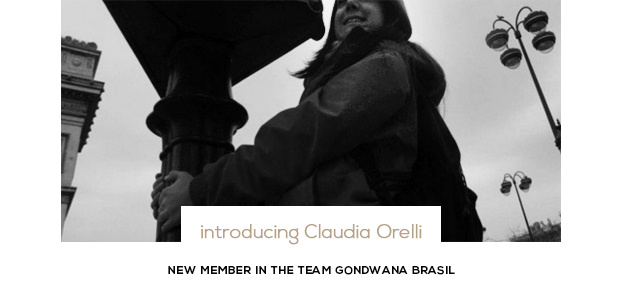 We would like to welcome and introduce you to our new team member: Claudia Orelli. She is Swiss and lives in Curitiba since 2015 and has already travelled around Brazil getting know its natural and cultural variety. Apart from Portuguese, she speaks Italian, German, French, English and Spanish. She will help our operational team to deliver you the best experiences to your clientele.
Here we present you the team that takes care of each important detail of the travelers. Each one of them has knowledge of specific markets and is always on your disposal to help you make the perfect itinerary for your clients dream trip!



| | |
| --- | --- |
| | This year, at the beginning of the rainy summer season, Brazil has seen a rise of yellow fever cases specifically on the Sates of Minas Gerais and São Paulo. EMBRATUR highly recommends to international tourists visiting São Paulo or/and Minas Gerais to take the vaccination against the yellow fever. Please advise your clients if they are visiting these destinations. Important to remember that they should take it at least 10 days before travelling to Brazil. |
In one of the last newsletter, we mentioned that tourists from Canada, Japan, Australia and USA will have an easier time requesting entry thanks an electronic application system that will boost the visa process (application, payment of fees, analysis, granting, issuance).

See below for some quick FAQs.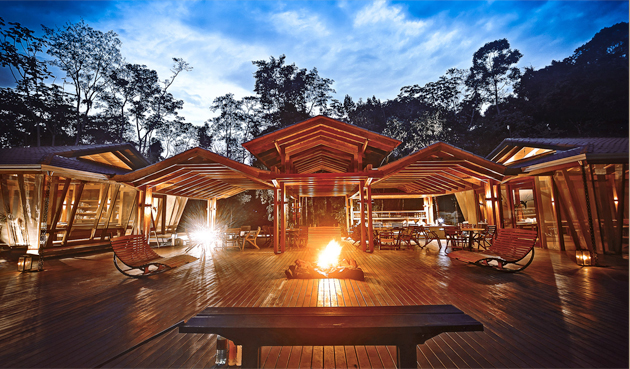 It is the only Brazilian Ecolodge on the list - and there is just one other in the whole of South America. The selection process was competitive and the National Geographic editorial staff were dedicated in their efforts to find the best, most authentic and most sustainable ecolodges in 2013, capturing the spirit of environmental commitment.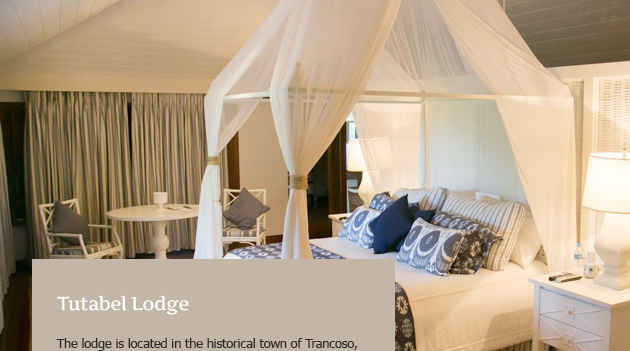 The Jaguar House Boat is not operating anymore and The Baiazinha Lodge has replaced it. A new cozy structure offers leisure and relax and an immersion in the natural beauty of the Pantanal. It is located on the bank of river Paraguai and very near to the Taiamã Ecological Reserve. A perfect place to discover the regional variety of the local flora and fauna. Studies counted more than 325 sorts of fish, 53 amphibious, 98 reptiles, 656 birds and 159 mammals. You will be able to spot jaguars, crocodiles, capybara and birds like the blue macaw and the tuiuiú (emblematic bird of the region). The vegetation is also very rich with different species of trees depending on the level of the rivers.

see the program +

New Year, new program!!! In Rio de Janeiro, we offer a particular service that will catch you by the palate. It consists in a daily culinary class where you can learn to cook regional brazilian recipes and its techniques as well as also taste the typical exotic ingredients of our dishes. A delightful moment of coexistence with people sharing the same passion: cooking. The lesson is in English and is located in Copacabana (There is NO transfer service included). The drinks and the food are included. So, you just have to enjoy and get know hot to give your parties a tropical touch ;)

see the program +


"Minas Gerais holds most of the untouched Brazilian history, and lately have also became the meca for hikes, treks and also contemporary art.

I have decided to take this trip to Minas Gerais on the best way to feel it: by car. Driving from the South, we started the trip through the pretty much not known Conceição de Ibitipoca. My first contact with this place was due to the beautiful hotel Reserva do Ibitipoca - this place is that it that Reserva do Ibitipoca now has over 4,000 hectares of preserved area that embraces and protects the Ibitipoca State Park and stretches three Mineiro counties. This area has been transformed in to a continuous stretch of Atlantic Forest, one of the most endangered biomas in the world and a biodiversity hotspot. The reserve opened to tourism in 2008 to estimulate the local economy and preserve cultural stories and traditions.

For clients that are not luxury, there are also simpler options inside the city of Conceição de Ibitipoca and from there clients can do the activities inside the State Park, such as hiking to waterfals, caves and beautiful viewpoints.


It is still important to mention that the hotel quality of the city meets the various profiles of the public, send much sought after by French and English tourists.

The city is already a bit big, and because of the proximity to Belo Horizonte, it is often crowded with tourists, so consult us to be able to recommend other historical cities perhaps less relevant but no less interesting. A 2 night stay is the least we can recommend for those visiting the city. A nice surprise was the train ride from Ouro Preto to Mariana operated by Vale do Rio Doce. The trip aboard a train that is the fruit of the revitalization of an old railroad built in 1883 is a trip in time. Mariana is a very nice colonial town, smaller that Ouro Preto but I would say that has more of a bucolic feeling and also a charming historical center. Nice to consider as a day trip from Ouro Preto. The train runs every Friday, Saturday, Sunday and national public holidays and it takes around 1h.

From there, we travel to one of the most expected places for me: Instituto Inhotim.

The Instituto Inhotim is home to one of the most important collections of contemporary art in Brazil and considered the largest outdoor art center in Latin America. It is located in Brumadinho (Minas Gerais), a city with 38 thousand inhabitants, just 60 km from Belo Horizonte. Inhotim's visitor area is 96.87 ha and comprises gardens, galleries, buildings and forest fragments, as well as five ornamental lakes, with approximately 3.5 hectares of water surface. Important Brazilian artists (such as Helio Oiticica, Tunga, Cildo Meirelles) have installations in the galleries or in the gardens fo the Museum and also renowned international artists such as Olafur Eliasson, Doug Aitken and Yayoi Kusama have permanent installations. A MUST visit, definitely. And IMPORTANT, we recommend at least 2 days stay, as it has many kms of trails inside the Institute to visit the galleries and gardens. Ask us for recommendations of places to stay in Brumadinho.

Next Stop was Diamantina and the surroundings, but I'll share this on our next newsletter."


| | |
| --- | --- |
| This year Gondwana Brasil has developed a new way of presenting the 2018 Rates - including the main products and destinations offered by our company. In addition to new products and services, the 2018 Rates document informs the prices for each service separately - no more full packages. | Each destination has a unique flap, and includes from accommodation, transfers, bilingual guide services to optional tours. We expect with this new format to attend the operators that wanted to have more flexibility and agility in formatting the customized packages for their customers. if you have any demand beyond these rates, please contact us for requests and quotations. |



We will attend these events on the first semester 2018.
If you are also attending the events please write to camila@gondwanabrasil.com.br to request an appointment, we have many news to share with you.


Curitiba - Parana - Brasil | +55 (41) 3566-6339
camila@gondwanabrasil.com.br
www.gondwanabrasil.com


© Images by: Zig Koch, Samuel Melim, Tutabel Lodge, Baiazinha Lodge and Renan Carvalhais.
CADASTUR: 18.000305.10.0001-4